The west of Mauritius, including the so-called 'Central Plateau', is home to a string of towns and cities which almost merge into one-another, providing restaurants, shops, and markets for locals and tourists alike. Besides that, the region offers beautiful beaches and other attractions to keep you busy during your stay.
Flic en Flac
Widely-regarded as one of the best beaches in Mauritius, Flic en Flac has, naturally, attracted much in the way of hotels, resorts, apartments, and holiday rentals. The area is popular for a reason, and will likely offer something to suit everyone, making it a serious contender for the best all-round tourist spot on the island.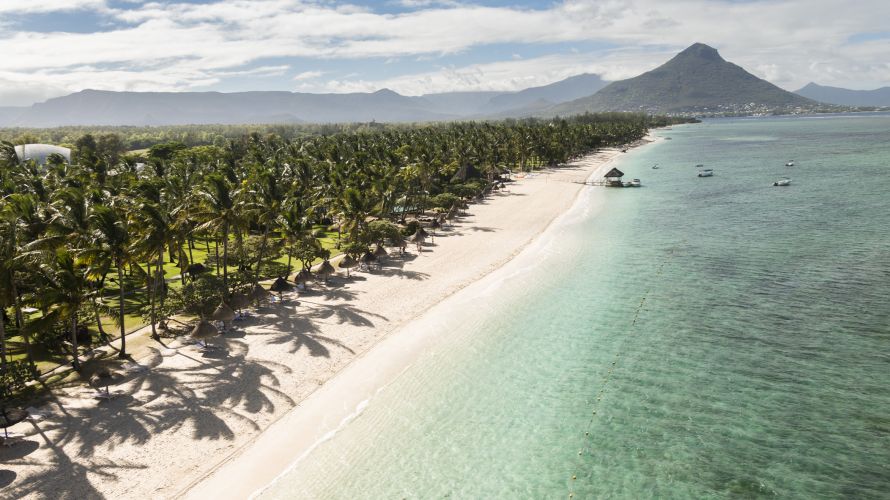 The beach is protected from the open ocean by a coral reef, and this reef and the ocean beyond it are some of the most beautiful underwater areas in Mauritius where you can go diving. If you're lucky you might even spot dolphins!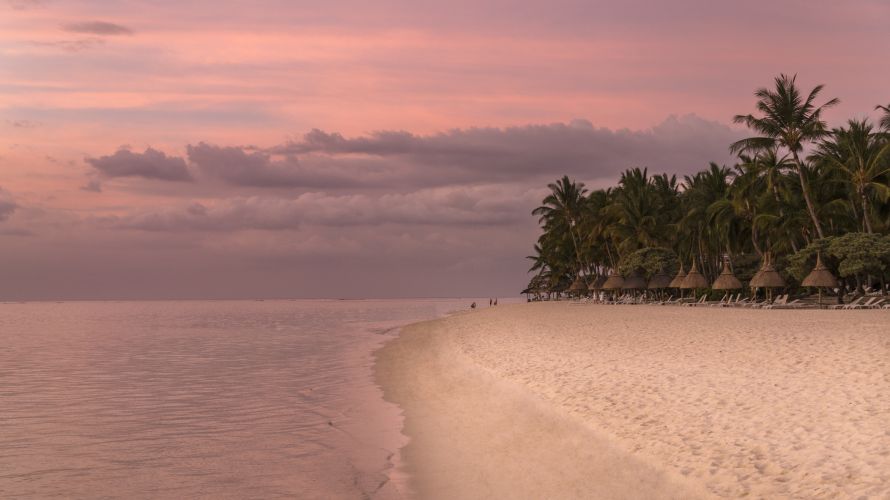 As you might expect from a tourist area, Flic en Flac is also home to shops, restaurants, and a relatively good selection of nightlife options. Thankfully, the wide array of budget accommodation provide you with plenty of ways to save money for your chosen activities; in fact, the selection of budget apartments and affordable accommodation here is in stark contrast to the luxury resorts and hotels elsewhere on the island.
Curepipe
Curepipe is often thought of as Mauritius' second city, and is home to around 80,000 people. Due to its elevation, 550 metres above sea level (1800 ft), the city is cooler than the coastal regions, but is also wetter.
The city is home to the Trou aux Cerfs, a dormant volcanic crater. With excellent views over the Mauritian landscape, as well as some benches and spots to stop and watch the world go by, the location is popular amongst Mauritians and tourists alike.
Besides that, the town offers excellent shopping facilities, including antique stores, boutiques, jewellers, markets, and outlet stores. There is also a casino, a botanical garden, and a few good restaurants to keep you busy.
Vacoas-Phoenix, Quatre Bornes, Beau Bassin-Rose Hill
The rest of the 'Central Plateau' stretches all the way from Curepipe in the south up to Port Louis. Once consisting of several distinct towns, the borders between these settlements have become less and less defined, as evidenced by the merging of Vacoas-Phoenix and Beau Bassin-Rose Hill.
One of the most built-up areas in Mauritius, these cities are also home to some of the most developed options for your stay, with many attractions that you might expect from a larger town, such as shopping, nightlife, restaurants, and cinemas.
The majority of the Mauritian population also lives in this band of cities, each boasting a population in the tens of thousands. Therefore, much of the activity in the region revolves around the day-to-day life of the locals, with schools, shopping centres, markets, and supermarkets aplenty.
What Else Is There?
Coastal towns such as Tamarin were perhaps more popular in the past, but may still be worth a visit for some holidaymakers. Meanwhile, the 'Cyber City' is a strange affair, but could be worth a visit for a drink or to see tens of thousands of young Mauritian professionals going about their business. Vacoas-Phoenix is home to some glass and textile shops, while the New Savoy Cinema is the place to go if you want to see a Bollywood film or two.