Flights and Arrival
Getting around Mauritius
Taxi
Taxis are a great way of getting to know Mauritius, hearing the inside tips and stories of the drivers. The journey from the airport to Port Louis costs around 2000 rupees, but you should make sure to arrange the price before you set off, as the meter is rarely used. There are price lists for different distances, and evening prices are around 40% higher due to the special night-time tarif on Mauritius. Taxis can also usually be booked for a whole-day tour. The local drivers will show you the island and drive you to where you want to go. This should cost around 390 rupees per hour.
Rental Cars and Scooters
An affordable and flexible way of getting around is by renting a car or scooter. This is possible if the driver is at least 21 years old. Please note that they drive on the left in Mauritius. Those who are not used to this shouldn't worry as you will quickly adapt. Car rental costs between 1500 and 2800 rupees per day. Scooters are somewhat cheaper.
Public Buses
Mauritius is home to a well-constructed public transport network. Local buses travel across the whole island, and run from around 6am until 6pm. A journey with the bus is cheap, with tickets costing just 2 rupees, and is a real experience for tourists, who can share space with the locals as they commute or go about their daily lives.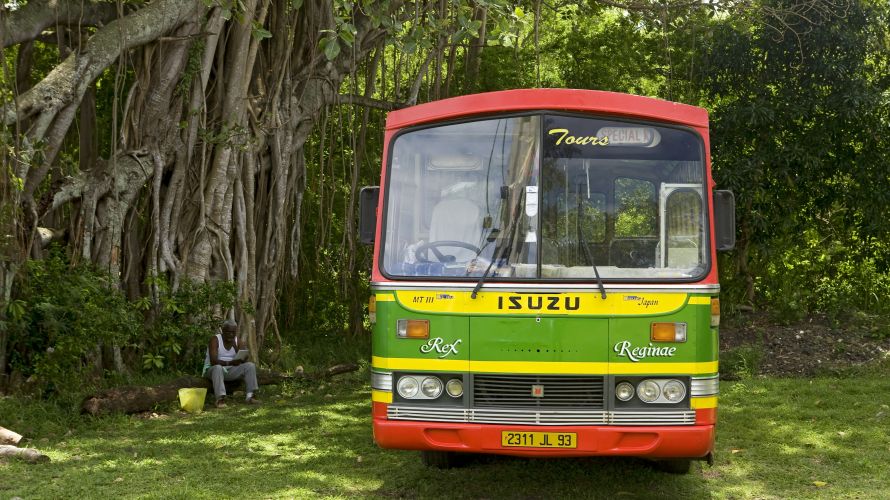 An express bus service between Curepipe and Port Louis connects the centre of the island with the capital. All buses, except for the express buses, are simple and do not have air-conditioning. The express buses are air-conditioned with a television.
Helicopter
For those with the means, you can book a helicopter tour or transfer to your hotel to see the island from the skies. A 45-minute journey costs around 30,000 rupees.
Getting around Mauritius
Excursion boats bring tourists from A to B, as well as to offshore islands such as the Ile aux Cerfs.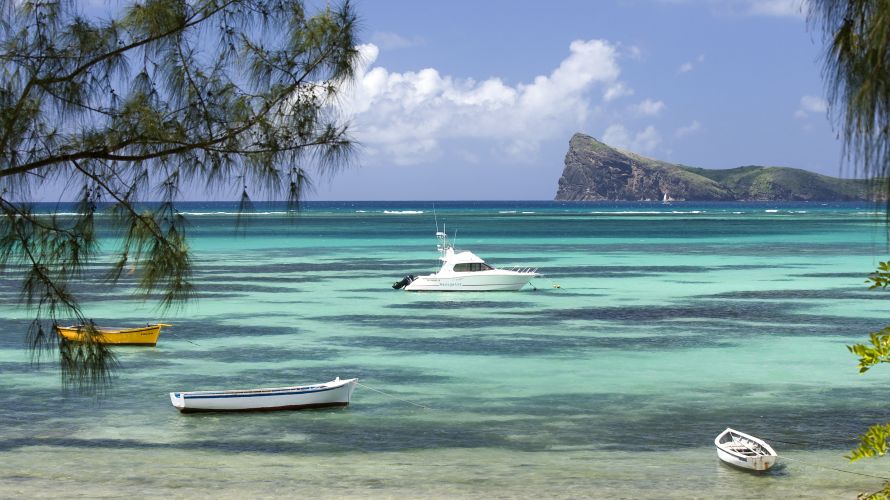 Two ferries run between Mauritius and Rodrigues at irregular intervals (weekly to once per month), as well as the Agalega group and La Réunion. Besides that, you can book boat journeys to Madagascar.